0-6 years Development of Feeling as Foundation for his Being
Niek Brouw is born in The Netherlands on the 14th of November 1943. Harsh times, especially for children. During the Hunger Winter of 1944 he experiences hunger first hand.
Niek is a quiet child, he doesn't say much but is observant. He absorbs everything and digests it. He scurries around in clogs and doesn't have to go to school yet. His parents don't think it would suit him. In a world of his own, left to his own devices, foraging outdoors seems better for him.
6-12 years old Primary School age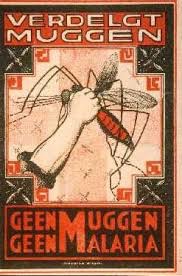 At six years old Niek contracts both malaria (which is still prevalent in parts of The Netherlands at that time) and double pneumonia. His GP doesn't think he will survive. When he has to go to primary school it comes as quite a shock. Book learning and memorising rather than knowledge through experience.
He sees things differently than most as a result of his early years: a plant is a living being, not an object with a name, a  genus, a category. He is often absent, somewhere else in his mind, or wandering outdoors studying the natural world, and he is considered an unusual child.
His school results are good though, and after primary school he is admitted to the 'HBS' (secondary education as preparation for a profession).
12-18 years old Puberty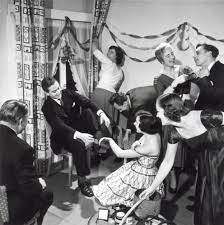 Niek is still playing truant at secondary school. At fifteen he wants to be a photographer. A logical choice for someone with such developed powers of observation.
He finds an art academy that suits him but is told to finish secondary school first. He has an aptitude for mathematics, always knows where to find a good party and where the action is.
On gaining his HBS-B diploma he decides, after a long period of doubt, to study medicine in Leiden.
1963 – 1971 Studying (Medicine RUL Leiden)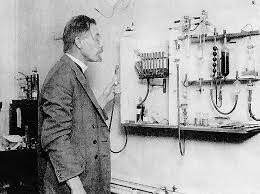 Studying comes easily to Niek but he is not particularly interested in the material. He decides to follow minors in Ethnology, world religions and History of Art, subjects which do interest him.
He also travels abroad frequently and what he sees of the world, the impressions he receives and absorbs, play a large part in his experience. During his final year he works at the Laboratory for Cell Biology and Experimental Histology, where he does research on parathyroid hormone.
1970-1976 Expecting a child so to work and carry on studying. First book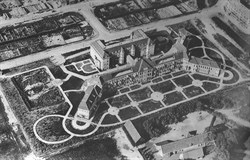 Expecting a child before he has graduated Niek needs to earn a living. Without actually applying for the job he becomes a medical examiner for the department that assesses and administers unemployment claims and benefits (1971-1977). In The Hague he works as a locum for a GP's practice in a working class area and becomes head of the blood bank in the 'Rode Kruis' Hospital.
He continues his medical studies and between 1973 and 1974 he trains to become an Orthomanual Doctor with  Maria Sickesz, learning the art and skills of manual therapy.
1976-1986 His first practice
Niek sets up his own practice as an Orthomanual Doctor in 1979. Firstly from home and later on the Soendastraat in The Hague. In 1987 he is asked by the Ministry of Wellbeing
Health and Culture to conduct research into the relationship between body and voice in singers. The research and the findings are published in book form in 1983 and titled 'Stem en Lichaam' ('Voice and Body').

In 1981 he collaborates for a time with Godelieve Denys-Struyf  in Brussels where the basis for the idea of 'Muscular Chains' ('Chaines musculaires') is laid down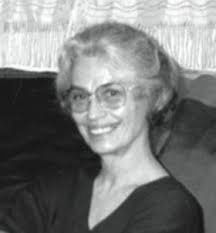 The practice on the Soedastraat is expanding, with twenty people on the pay roll. Niek is teaching trainee orthomanual therapists and running courses for doctors, physiotherapists, vets and dentists etc. His second and third son are born. All in all a busy life for a forager with feeling, and in the mean time and quite without wishing for it, he has become quite well known in the Netherlands. Not all the notice taken of him is positive. His ideas are frequently before their time and therefore regularly confound people
1986-1992 Separation, Bankruptcy, Illness, At large in the world, The second book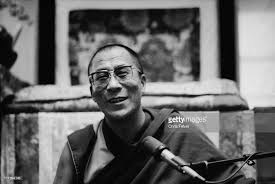 The second half of the 1980's bring hard times for Niek. He becomes seriously ill, is declared bankrupt and goes through divorce. In 1985 he writes his second book titled 'Liefde Agressie Depressie'  (Love Aggression Depression).
He meets Elinor Detiger, a woman with an extensive network who introduces him to the world at large.  With her he visits the United States of America and the United nations and Asia where he meets the Dalai Lama. 
In 1993 'Love Aggression Depression' is published in an English and German translation. He gives a series of twenty lectures in the Davidshuis in Rotterdam which were initially available as audio cassettes and have more recently been released on CD.
1992-1999 A new practice for preventative medicine Praktijk voor preventieve geneeswijze. Lectures and Courses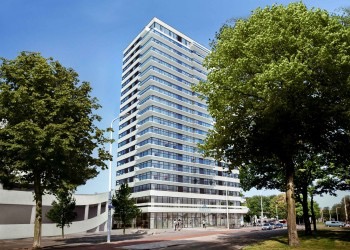 In 1992 Niek sets up a new practice for preventative medicine, the 'Praktijk voor preventieve geneeswijze' (PPG), with a small group of therapists in the Thorbecketoren in The Hague. The practice is popular and regular lectures and courses are given for patients and therapists. Niek is relieved not to have so much to manage and informing and educating become his core business.
During these years he often travels to San Francisco to further develop the existing relationship with a medical practice there. He also trains a number of therapists in the Niek Brouw method in Greece (Athens), Switzerland (Zurich) and other European countries.
He meets Martine, his current wife.
1999-now The third book, Lectures, Professional courses, Coaching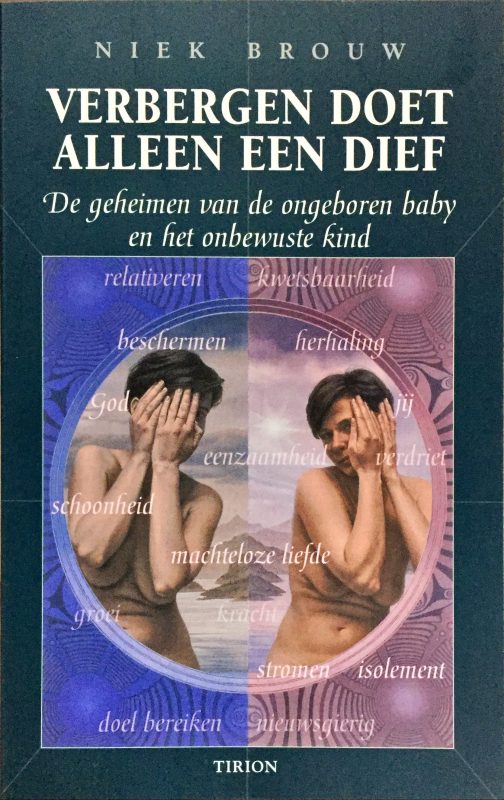 In 1999 Niek retires as head of PPG and the resident therapists continue independently.
He remains involved as coach. In 2000 his third book 'Verbergen doet alleen een dief' (Only a thief conceals things) is published. He continues to have a busy schedule, giving dozens of lectures and courses for patients and health professionals every year. He continues as coach and mentor to therapists abroad, in San Francisco, Athens, Brisbane and Zurich amongst other places.
In 2015 the 'Stichting Onderzoek Methode Niek Brouw' (The Research Foundation for the Niek Brouw Method) is founded.
It becomes increasingly obvious that Niek's ideas, formerly frequently misunderstood, are now being endorsed by others. For example his thinking on the significance of the time in the womb in a person's future life, the necessity of creating individual medicines and treatments or the role that 'cell memory' plays in the degree to which people are free.