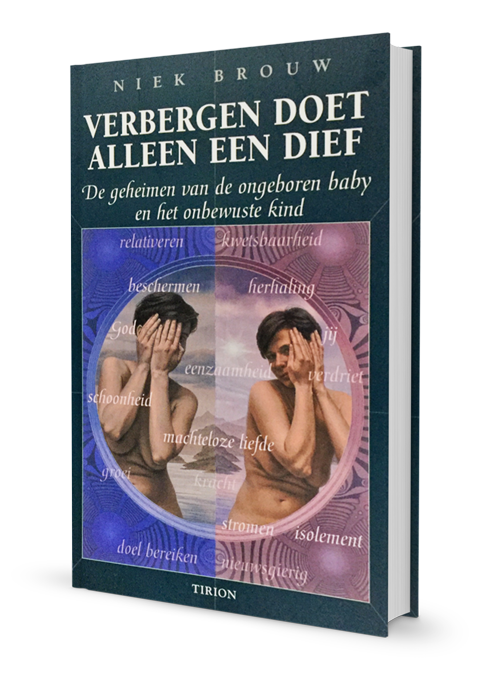 Verbergen doet alleen een dief [«Sólo un ladrón tiene algo que ocultar»]
Sólo un ladrón se esconde. Los secretos del feto y del niño inconsciente
El viento es una fuerza de la naturaleza capaz de moldear paisajes. Por ejemplo, las huellas que deja con su movimiento en la arena de la playa cambian constantemente, o las dunas del desierto, que se trasladan de un lugar a otro. Una fuerza externa las mueve pasivamente. Las influencias externas a menudo determinan el curso de nuestra vida. Reaccionamos a estas influencias porque son más fuertes que nuestra conciencia o nuestro fundamento. La pregunta es: ¿permitimos de forma inconsciente que estas fuerzas externas determinen el movimiento de nuestro o es esta fuerza externa, el viento, la que hace que nuestro ser mismo sea consciente? Utilizar nuestra identidad y desarrollarla más profundamente es, después de todo, el propósito de nuestra existencia.
Compra este libro utilizando el formulario de pedido.
(Libro no disponible en castellano) :
Clicka aquí
Contents
Chapter 1. The fetal phase, the foundation for your later years
Chapter 2. Becoming aware
Chapter 3. Development of Body, Mind and Soul
Chapter 4. Dimensions or possibilities of consciousness
Chapter 5. Development disorders
Chapter 6. The underwater world, diving, descending and emerging
Chapter 7. Urges and compulsive behaviour, where do they come from?
Chapter 8. Nourishment and protection, necessary for growth
Chapter 9. Your daily existence as a mirror for your fetal past
Chapter 10. Sports
Chapter 11. Birth traumas and regressed behaviour
Chapter 12. Present day politics, more fetal than ever
Chapter 13. The relationship beteween the fetal period and neuroses and psychoses
Chapter 14. Sexuality, determined by our fetal development
Chapter 15. Pushing through barriers together is to reach unbridled freedom